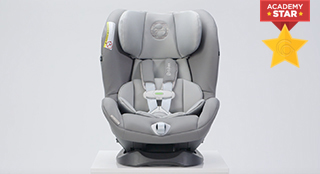 01 Mar
CYBEX
Sirona M Convertible Car Seat
Arrived on: March 1, 2018
CYBEX recently launched the Sirona M, the only smart-phone synched convertible car seat on the market, with SensorSafe 2.0 technology. This car seat integrates important safety technology into the chest clip of the car seat to alert when unsafe conditions arise, including:
· The driver accidentally leaves the child behind in the car
· A child unbuckles themselves while the car is in motion
· The back seat becomes too hot or too cold
· A child has been seated for too long
**This seat is suitable from birth to 65 pounds (approx. 4 years).